'SNL' cast member Aidy Bryant witnessed as Kim was reluctant to join her husband to take a bow onstage during dress rehearsal ahead of the live show last Saturday.
I
s there trouble in paradise? Kim Kardashian, who has supported her husband Kanye West on many occasions, recently refused to join the rapper on the stage of "Saturday Night Live", where he was billed as a musical performer on February 13.
Speaking to Andy Cohen on "Watch What Happens Live", "SNL" cast member Aidy Bryant answered a fan's question about the "craziest thing you saw Kanye do backstage at 'SNL'." She shared, "At dress rehearsal, he brought Kim up on stage for goodnights, and she kind of was nervous and like, 'Why am I here?' She was like, 'This is not my show. I shouldn't be up here.' And I was like, 'You're fine girl!' Then she went and stood down weirdly in front of the audience. It was exciting for me."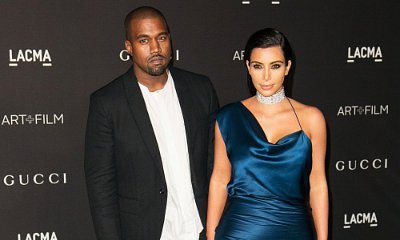 Donning a floor-length fur coat, Kim was reluctantly on stage at the show's dress rehearsal. "You can be up here," Aidy tried to assure the reality TV star for the second time. But Kim wouldn't take a bow with Kanye and the cast members during the live show to say goodbye to audience members.
Was Kim mad at Kanye? Earlier that night, the "FourFiveSeconds" spitter reportedly threw an epic tantrum before his performance because of the "SNL" set for his musical appearance. A source said he was upset because of a last-minute change to his set.
Kanye allegedly threatened to walk off the show. "SNL" boss Lorne Michael and his wife Kim had to calm him down. Kanye eventually stayed and performed "Highlights" and "Ultra Light Beams" off his latest album "The Life of Pablo".